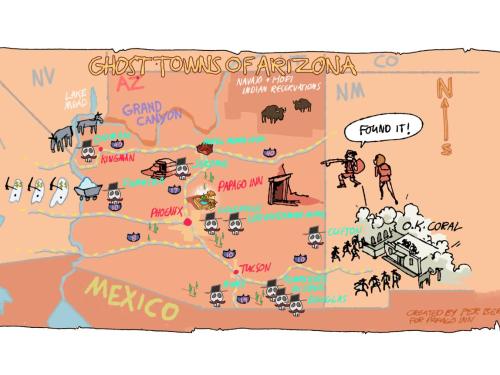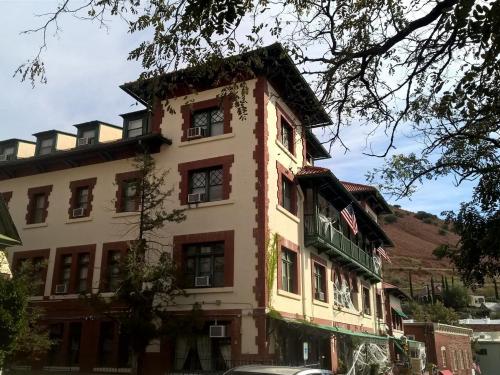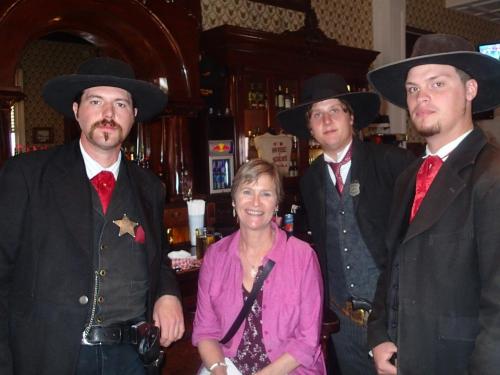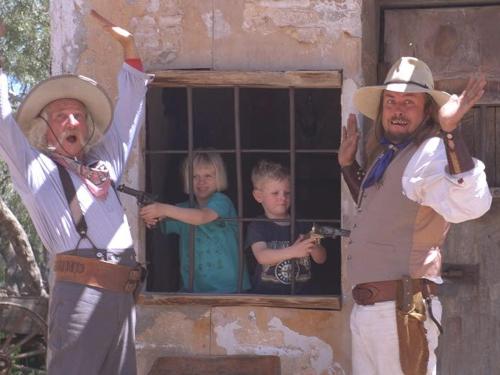 Goldfield
- The kids will love this place! There's something to do for everybody in this recreated boom town, but there have been serious prospecting and real mining in the district for the last 150 years.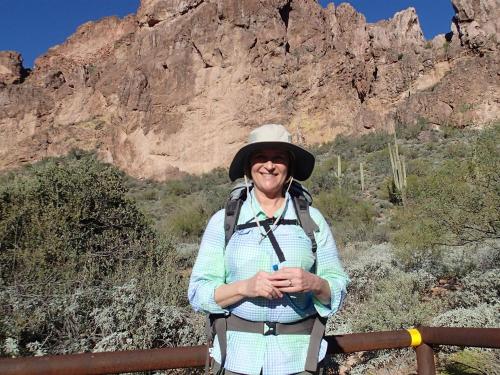 The Lost Dutchman Goldmine
– Ok, so not a ghost town, but the Lost Dutchman Mine trail in the Superstition Wilderness is haunted with broken souls who spent their lives chasing this dream.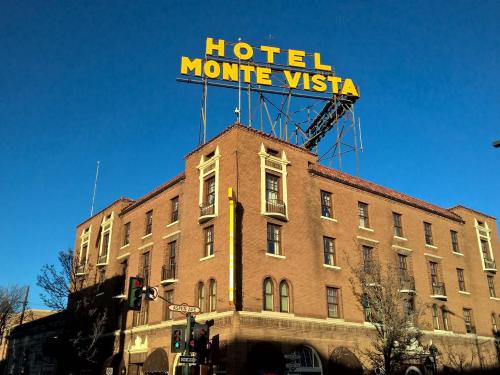 Hotel Monte Vista
- Prostitutes haunt the 4th floor room that they where thrown from, and a little girl in a bloody nightgown roams the halls of the most haunted hotel in Arizona.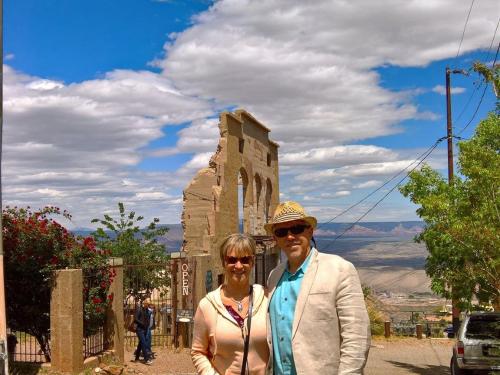 Jerome
– This billion-dollar copper mine was once the 4th largest city in Arizona. Today this ghost town clings to the edge of a mountain. Get ready for spectacular views and lots of shops and good food.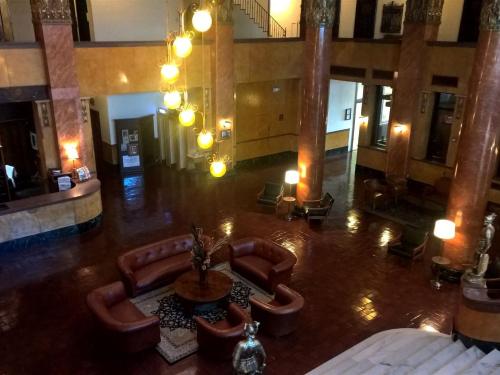 Douglas
– In the center of town is the historic Gadsden Hotel. The lobby is built with Italian marble and Tiffany windows. Here the ghosts are said to mingle with the guests.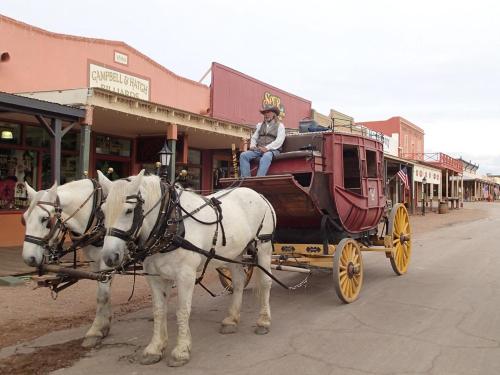 Ruby – This mining camp began in the 1870s, when a rich vein of silver was discovered and it remained active until the early 1940s. Ruby and its many buildings are currently open for self-guided tours for a small fee.
Oatman – This ghostown is still alive today. Once the town even had its own newspaper, today it's know for its wild burros.
Clifton – This mining district was organized in 1869. Soon hotels, stores, and saloons sprung up and the town boomed. A mill and smelter were built in 1872.
Swansea – The ghost town of Swansea is a real ghost town that's being preserved by the Bureau of Land Management. Today, dozens of buildings and structures remain and it's one of the best ghost towns in the state to visit.