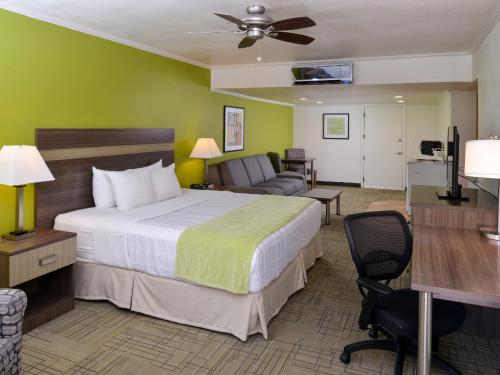 Are you looking to stay in the Scottsdale area for a few extra days? Don't want to go out to eat for every meal? Standard room too small? Would you like an oversized bathroom or a roll in shower? Then our new extended stay suites are just for you!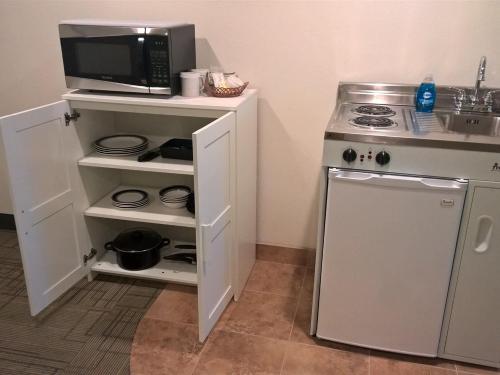 We have designed our new extended stay suites with kitchenettes complete with sink, stove, microwave and mini-fridge. Each kitchen has a table and cupboard with with pans, plates and silverware.
Extended Stay Suites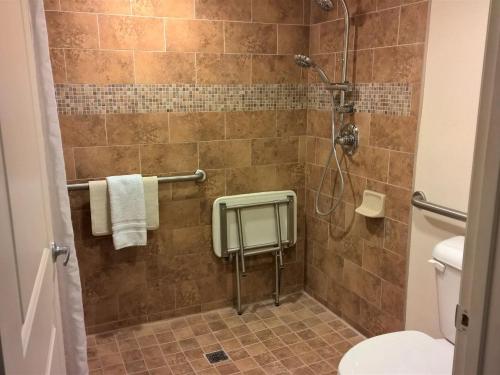 The closets are huge and the large bathrooms have roll-in over-sized showers. We even have a suite with a separate bedroom available. So come and stay as long as you want at the Magnuson Hotel Papago Inn, we have all the room that you need.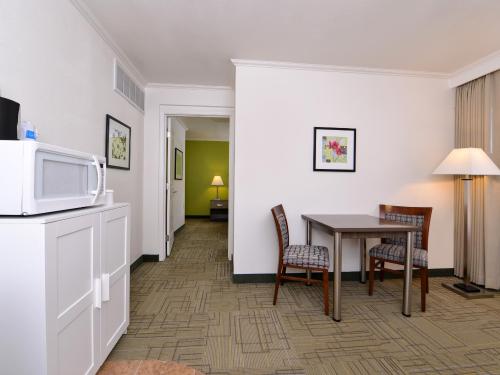 Due to the limited number of extended stay suites at the Magnuson Hotel Papago Inn, you can only book by calling the front desk at 480-947-7335. So call today and stay for a while!