Find history and spirituality in these ancient ruins
The history of Arizona doesn't start with conquistadors and cowboys, it stretches back ten thousand years to the first stone-age travelers who journeyed out of Asia and who, over the eons, built magnificent civilizations. These ancient cultures enjoyed shopping at crowded marketplaces, cheering on their favorite sports teams, worshiping and studying the stars. Visit all of these fascinating ruins and see why Native Americans today are proud to call these ancient ones their ancestors.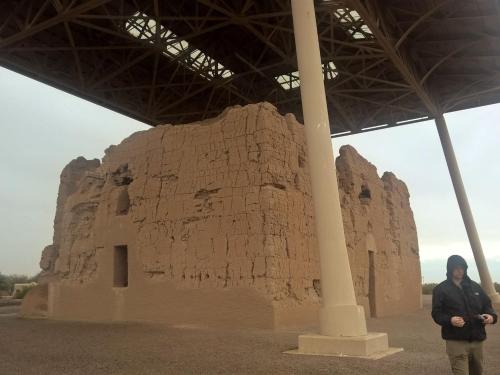 Casa Grande Ruins National Monument
- The main attraction at the one-mile square monument is a colossal, 4-story, 11-room structure built by during the 1300's. Did the ancient Hohokam build an Observatory? A Royal Castle? Religious cathedral?
Elden Pueblo
– Not a very impressive Sinagua cultural site, but each summer the Arizona Archaeological Society hosts a field school that's open to the public. Find out if a second career as an archeologist is to your liking.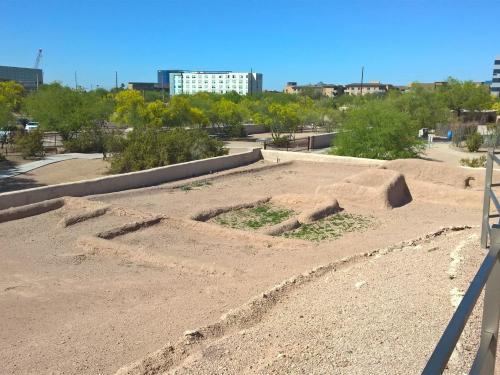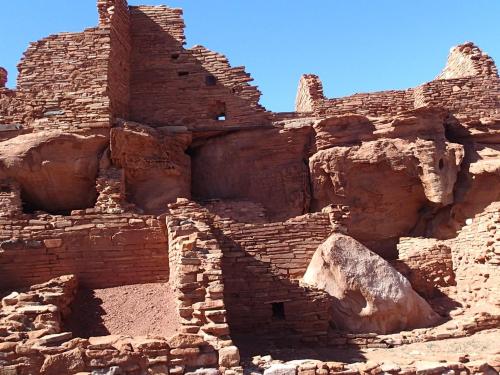 Wupatki National Monument
- Hardships and cultural differences forced the Sinagua and other diverse cultures to work together to develop innovative farming and governing systems that supported a sprawling pueblo.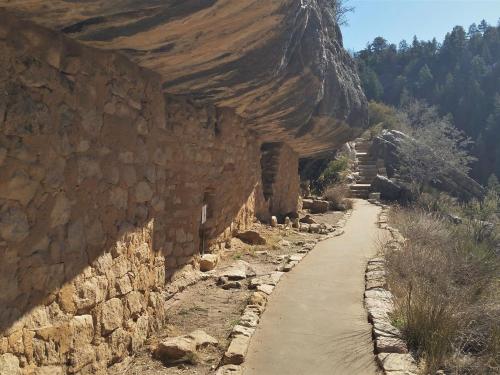 Walnut Canyon National Monument
- Where you can explore dozens of tiny dwellings that resemble row-houses built into a ledge and imagine how the Sinagua lived together in such harmony.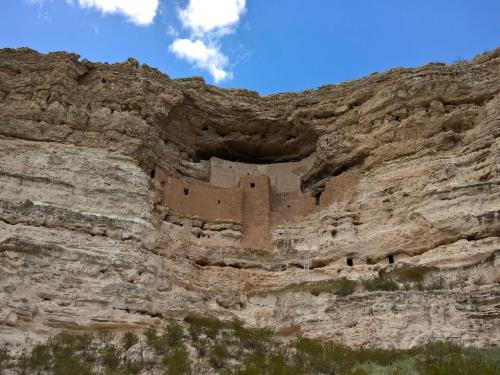 Montezuma's Castle National Monument
– One of the best preserved cliff dwellings in Arizona. Set in a cave on a cliff, the Sinagua built an impressive 5 story, 20 room adobe structure.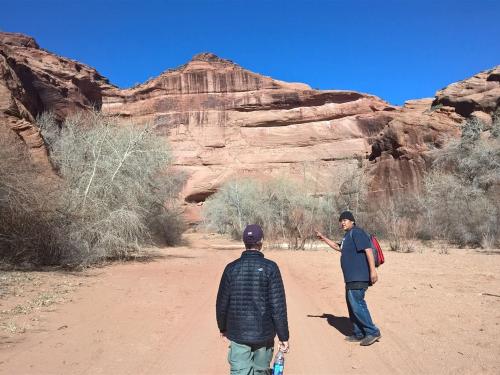 Canyon De Chelly National Monument
– You can walk on a trail in Canyon De Chelly, but with a Navajo guide you can backpack into Canyon del Muerto and get a much closer view of this Ancestral Pueblo cultural site.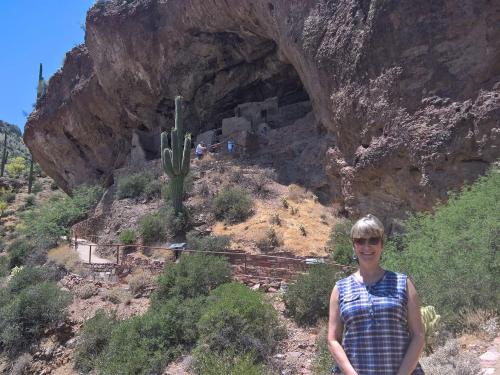 Tonto National Monument
- A gorgeous park filled with several species of cacti and fascinating cliff dwellings you can explore. In the distance, Roosevelt Lake shimmers in the sun. Truly a beautiful place where the Salado must have lived in paradise.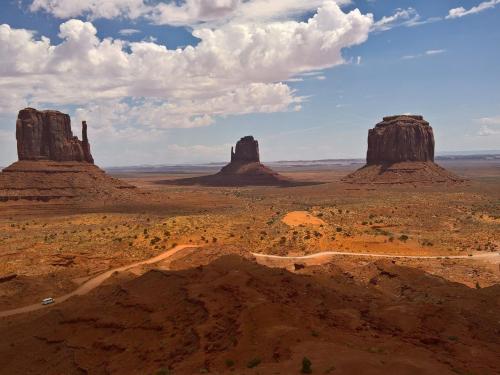 Navajo National Monument
– Navajo National Monument is a mythical desert landscape where you can feel the age of the ancient rocks and can see to the edge of the earth. Here are some of the best preserved Ancestral Puebloan cliff dwellings in the region. To visit the Keet Steel site requires a 17 mile round trip hike.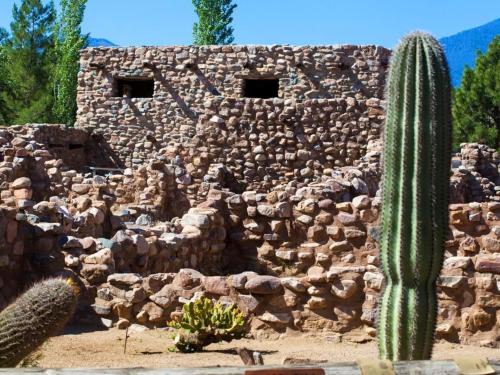 Besh-Ba-Gowah Archeological Park
– This is a Hohokam site that was later occupied by the Salado. One of the rooms has household goods that the Salado would have used. The Park has a fine museum.