The Crosscut Canal Multi-Use Path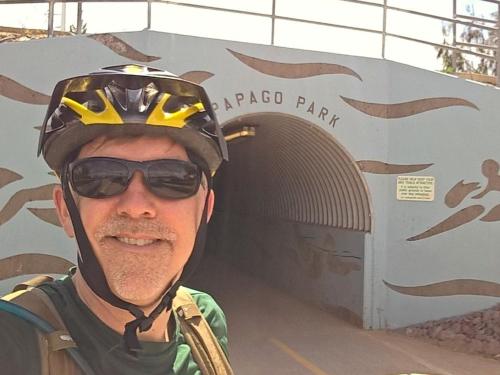 The Crosscut Canal Multi-use path is a paved path that's great for jogging, bicycling, skating, bird-watching, or just strolling through the Sonoran desert. The Crosscut Canal Multi-use path is just five blocks west of the Magnuson Hotel Papago Inn along East McDowell Road. If you travel south, the two mile long path links Tempe Town Lake to Papago Park.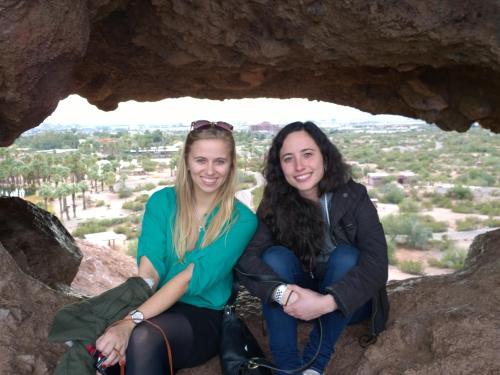 At the intersection of East McDowell, turn left on the path and head south. If you are traveling from the north you'll reach Papago Park through a tunnel under McDowell. In front of you are the red buttes of Papago Park. Just over the ridge, you'll find many attractions, like the Botanical Gardens, the Phoenix Zoo, Hunt's Tomb and Hole in the Rock.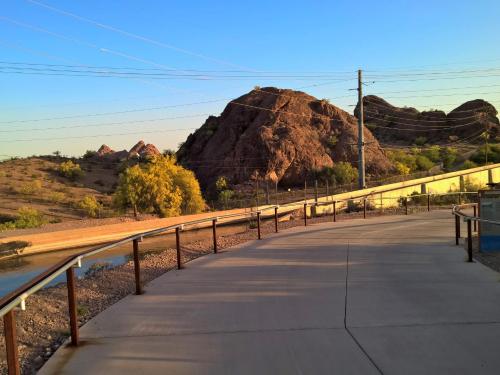 Continuing south, at Evelyn Hallman Park, the water in the canal travels overhead along two aqueducts. The aqueduct that travels along the path due south carries water to a reservoir just beyond the next bend.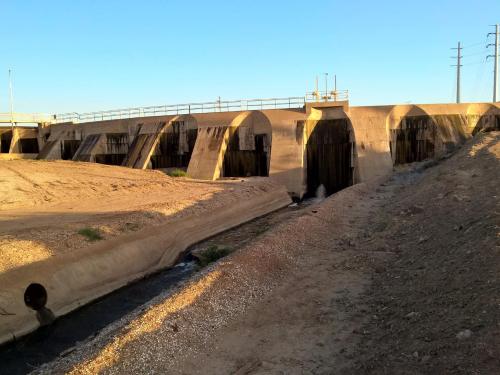 The dam was built in 1913 to generate hydroelectric power, one of the earliest projects of its kind in the area. The reservoir connects to two parallel penstocks which drop 116-feet into the Crosscut Hydroelectric plant.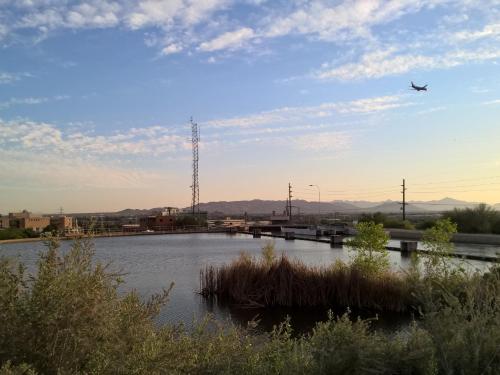 The canal's reservoir is hidden in the Papago Buttes. Birds and ducks nest on its shore. Here at the reservoir, the highest point on the trail, you look out over central Phoenix, the ASU campus, Tempe Town Lake and South Mountain.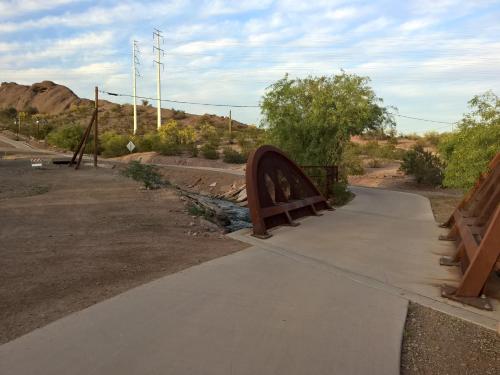 Below the dam the path includes pretty ochre-hued bridges, one of which spans the canal below a waterfall and a Frisbee Golf Course.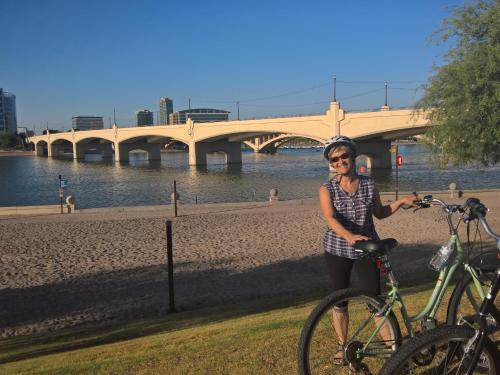 The path ends at the trailhead on North Mill Street at Moeur Park, but if you'd like to continue the half mile to Tempe Town Lake head south along North Mill Street to the intersection and make a left on East Curry Road and head east. Make your first right on Lake View Drive and ride down the hill to Tempe Town Lake.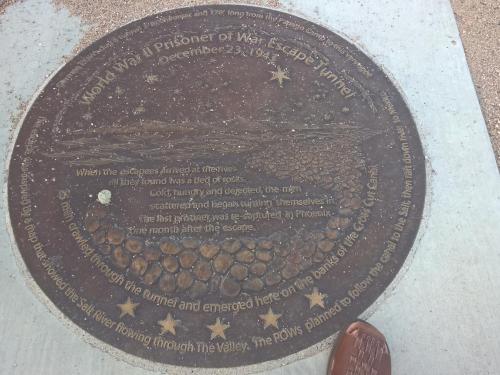 Another option is that when you reach the Crosscut Canal Multi-use path at McDowell, instead of traveling south, you can also head north through the tunnel. You'll soon come across a plaque the size and shape of a manhole cover at the edge of the Crosscut canal. The plaque memorializes the largest German prisoner-of-war escape to occur from an American facility during World War II. Here at Camp Papago, sailors from the German Navy were interred. On Christmas of 1944, twenty-five POW's escaped through a 178 foot tunnel. Within 30 days all were recaptured.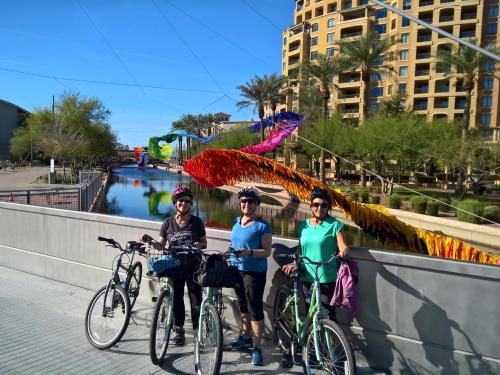 If you continue north, you'll intersect with the Arizona Canal. From there travel along the Arizona Canal for another mile northeastward and you'll reach
Old Town Scottsdale
and many lovely shops and restaurants.
Story and Photos by Bret Wirta